Wickerewolf. My, what big... everything you have there, Mr. Wolf!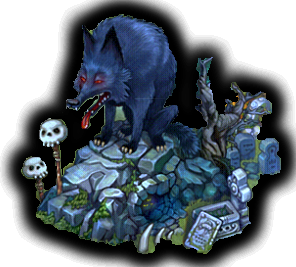 Introduction

The Wickerewolf is a ferocious beast that has been prowling the dark forest. It must be defeated before the territory becomes usable to build and expand on.
Defeating a Wickerewolf requires attacking it in 5 phases.
Wickerewolf in Territory #10
Requirements for each of the 5 phases:
Phase
Battle Cost
Reward
1 - 5
45:00
 800
 120
 25,000
 2
 12
 ?
 45
  * Note: Dragos  requirement simply needs your Dragos Stables to be activated.