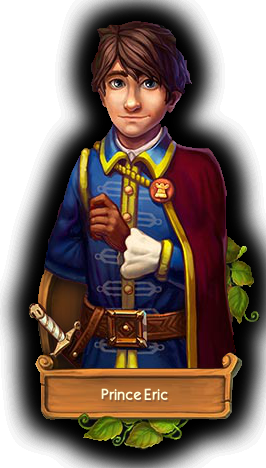 Prince Eric is one of the primary non-playable characters in the game. It is his kingdom that is the setting for TribeZ & CastleZ when Mage Profus's experiment causes the time machine bathyscaphe to crash land on the Great Stone of Creation.
Prince Eric acts as one of the main quest givers throughout your journeys in the kingdom. He is also your guide in the Summer Residence adventure map.
Triva
Prince Eric is the first NPC introduced that is original to the game (Mage Profus and Lady Aurora are from the prequel TribeZ).
He entrusts you with the task of saving his kingdom as the premise plot to the game.
He is in love with Princess Estelle.