For the Firelands Jail, see Firelands Jail.
Jail. Even the most malicious gobools can be quickly rehabilitated here.
Provides your kingdom with some safety by keeping the bad guys under watch. Jails allow you to rehabilitate gobools and their friends. Defeated enemies will be placed in the jail until the rehabilitation is activated. Only 1 enemy is rehabilitated at a time.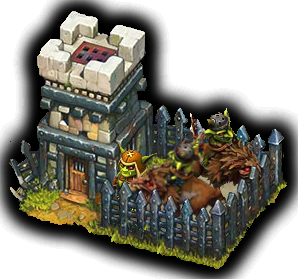 Requirements
Construction
Lvl
Cost
Reward
1
22

3:00:00

 120
 500
 3000
 3
 7
 30
 180
 60
Rehabilitation
Additional Information